Home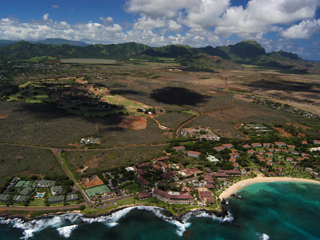 We help create a wide variety of transportation
solutions. How can we help you?
News & Events

» Jackson and Teton County, WY Adopt Integrated Transportation Plan (September 2015)
The Jackson/Teton Integrated Transportation Plan was adopted by the joint Town Council and County Commission by a vote of 9-0 on September 14, 2015. The Integrated Transportation Plan, prepared by Charlier Associates, is unique in its approach to integrating several complex, yet overlapping systems, including land use, multiple travel modes, and numerous jurisdictions (Town, County, State DOT, Federal Lands). more . . .

» Aspen releases VMT and GHG Emissions Study (August 2015)
The City of Aspen's Canary Initiative, a city program that promotes environmental stewardship and reductions in greenhouse-gas emissions, released the 2014 Aspen Community-wide Greenhouse Gas (GHG) Inventory Report. The report utilizes data from the City's first comprehensive vehicle-miles-traveled (VMT) study conducted by Charlier Associates in the spring of 2015. more . . .

» TIGER Notice of Funding (April 2015)
US DOT has announced the availability of $500 million for the seventh round of the Transportation Investment Generating Economic Recovery (TIGER) competitive grant program. The agency release says the 2015 round includes some adjustments from past practice. The rural "set-aside" is now 20% and DOT is clarifying the availability of funds for pre-construction phases (concept engineering, final design, etc.). Pre-applications for TIGER VII grants are due May 4 and final applications are due June 5. more . . .

» Mayor's Institute on City Design (March 2015)
Jim Charlier served on the resource team for the most recent Mayors' Institute on City Design (MICD) in Los Angeles. MICD is supported by the National Endowment for the Arts in association with the US Conference of Mayors and the American Architectural Foundation. more . . .

» Regional Transportation Forum in Glenwood Springs (October 2014)
On October 17, 2014 leaders in the Roaring Fork and Colorado River Valleys (from Parachute, CO to Aspen, CO) on Colorado's Western Slope convened in Glenwood Springs to discuss rapidly evolving trends and shifts in travel demand and transportation needs in the area. more . . .


» Making Connections: The 2014 Phoenix Comprehensive Bicycle Master Plan (January 2014)
The City of Phoenix is working with the consulting firms of Lee Engineering, Toole Design Group, and Charlier Associates to develop a citywide Bicycle Master Plan that will document existing bicycling infrastructure and propose a set of projects to expand the system, create connectivity across the city and with neighboring communities. The final document is anticipated to be completed in March 2014. more…

» Lahaina Bypass Phase 2 Opens on West Maui (January 2014)
On January 8, 2014, a new 2.5-mile roadway opened to vehicular traffic, providing a long awaited alternative to routing West Maui commuter traffic through central Lahaina Town. The project was completed seven years after Charlier Associates led an unprecedented transportation planning charrette involving more than 100 stakeholders in a break-through discussion of potential projects and traffic issues on Maui. more...

More News...