Home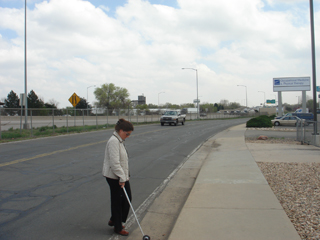 We help create a wide variety of transportation
solutions. How can we help you?
News & Events

» Regional Transportation Forum in Glenwood Springs (October 2014)
On October 17, 2014 leaders in the Roaring Fork and Colorado River Valleys (from Parachute, CO to Aspen, CO) on Colorado's Western Slope convened in Glenwood Springs to discuss rapidly evolving trends and shifts in travel demand and transportation needs in the area. more . . .


» Making Connections: The 2014 Phoenix Comprehensive Bicycle Master Plan (January 2014)
The City of Phoenix is working with the consulting firms of Lee Engineering, Toole Design Group, and Charlier Associates to develop a citywide Bicycle Master Plan that will document existing bicycling infrastructure and propose a set of projects to expand the system, create connectivity across the city and with neighboring communities. The final document is anticipated to be completed in March 2014. more…

» Lahaina Bypass Phase 2 Opens on West Maui (January 2014)
On January 8, 2014, a new 2.5-mile roadway opened to vehicular traffic, providing a long awaited alternative to routing West Maui commuter traffic through central Lahaina Town. The project was completed seven years after Charlier Associates led an unprecedented transportation planning charrette involving more than 100 stakeholders in a break-through discussion of potential projects and traffic issues on Maui. more...

» Growth and Infrastructure Consortium Annual Meeting (October 2013)
On October 3, 2013 Roger Hoffmann (Northern Colorado Commuter Rail) and Jim Charlier (Charlier Associates) gave a presentation at the annual meeting of the Growth and Infrastructure Consortium (formerly the National Impact Fee Roundtable). The session title was "Not Your Father's Transportation System." This year's event was a co-meeting with the Government Finance Officers Association of Arizona, and was held at the Chaparral Suites Resort in Scottsdale, AZ. more...

» Kaua'i Adopts Transportation Plan (February 2013)
The Kaua'i Multimodal Land Transportation Plan (MLTP) was adopted by Kaua'i County Council by a vote of 7 to 0 on January 30, 2013. The long range plan, prepared by Charlier Associates, Inc., is Kaua'i's first multimodal transportation plan and includes sections on public transit, bicycle facilities, pedestrian facilities, county roads and streets, agriculture transportation, and land use. A major component of the plan includes the first long-range plan for The Kaua'i Bus, the island's popular and rapidly growing public transit system. more...


» Grand Teton National Park Multi-Use Path (August 2012)
The final leg of a 20-mile pathway connecting the Town of Jackson to Jenny Lake in Grand Teton National Park was completed in June. The pathway is an integral recommendation of the GTNP Transportation Plan Environmental Impact Statement, which was approved in 2006. Charlier Associates, Inc. provided transportation planning, alternatives development and environmental consequence expertise during the 5 years of research, collaboration, development and analysis that went into writing the comprehensive EIS. more.


» Active Transportation Indicators (July 2012)
Charlier Associates, Inc., in collaboration with Dr. Ann Forsyth (of Harvard University) and Dr. Kevin Krizek (of the University of Colorado), recently completed a research project sponsored by Kaiser Permanente to identify model examples of how to measure active transport, in particular those currently being used in Colorado. The primary research component of this project was an Active Transportation Indicators Workshop that was held in Englewood, CO on March 15, 2012 and was managed by CAI. more...

More News...